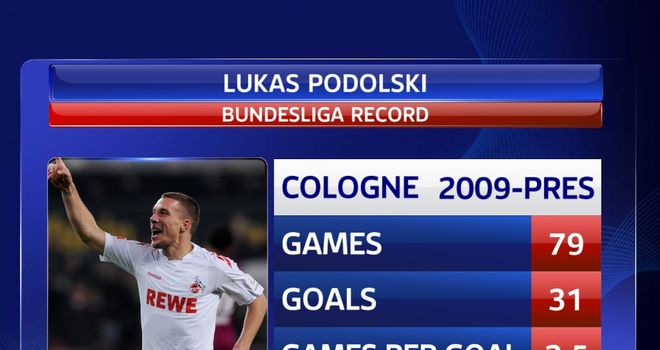 Arsenal boss says nothing is in place to bring striker to the Emirates
Arsene Wenger has denied Arsenal have already agreed a deal with Cologne to sign Lukas Podolski in the summer.
Reports had suggested that the Gunners had agreed a fee of around £10.9million for the 26-year-old Germany international.
Bundesliga club Cologne have declined to comment on the speculation, but Wenger admitted to reporters that he is a fan of the striker.
The Arsenal boss said: "I have not a lot to say about that because if we sign a player we will inform you. At the moment we have not signed anybody. There is still no agreement."The distance to the agreement is not always linked with the signing.
"When you are very close you are quickly very far again, but Podolski is a good player, I wouldn't deny that."
When pressed on the possibility of completing a deal by visiting German media, Wenger suggested there could be some movement "in the next two or three weeks", adding: "anything is possible".